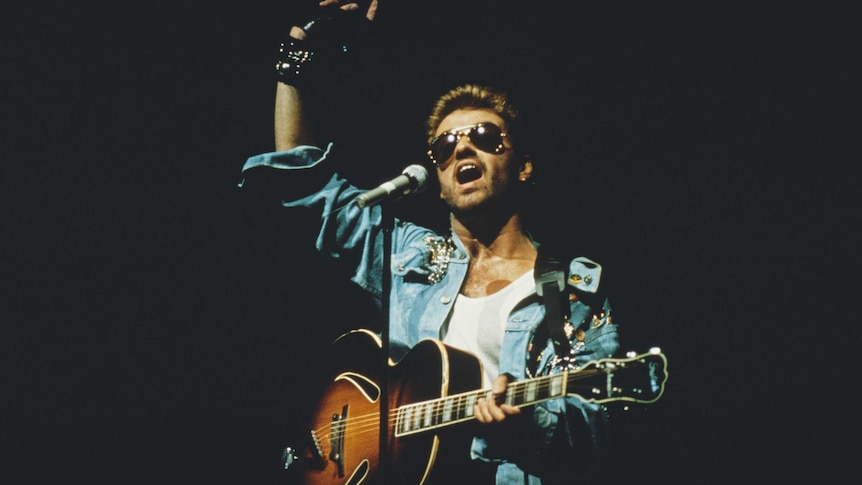 George Michael was a complex artist who left behind a body of work that continues to touch fans all over the world.
In his new book George Michael: A Life, biographer James Gavin takes an expansive look at the troubled life of the legendary singer, songwriter, and pop superstar. From his childhood as a shy Georgios Kyriacos Panayiotou, to stealing the limelight in British '80s pop duo Wham!, his acclaimed solo career and its eventual unraveling, James joins Andrew Ford for a deep dive into George Michael's life and music.
The Kanneh-Masons are one of the most famous classical music families of the 21st Century, and the seven siblings are about to tour Australia for the first time together. 23-year-old cellist Sheku Kanneh-Mason speaks to Andrew Ford about the repertoire for cello (and the weight of legacy recordings from Jacqueline du Pré and Mstislav Rostropovich), how diversity is (slowly) improving in the orchestral world and how winning BBC Young Musician of the Year in 2016 changed everything for him.
More Information
Sheku Kanneh-Mason concerts:
Wednesday 27 July – In conversation with Jaime Martín - Iwaki Auditorium, Melbourne
Saturday 30 July – Mid-Season Gala with the MSO – Hamer Hall, Melbourne
The Kanneh-Masons Australian tour:
Thursday 4 August – Perth Concert Hall
Sunday 7 August - Her Majesty's Theatre, Adelaide
Tuesday 9 August - The Concourse, Chatswood, Sydney
Thursday 11 August – City Recital Hall, Sydney
Sunday 14 August – Canberra Theatre Centre
Thursday 18 August – Concert Hall QPAC, Brisbane
Saturday 20 August – Hamer Hall, Melbourne
Music at the start of the program:
Title: Careless Whisper
Composer: George Michael; Andrew Ridgeley
Artist: George Michael; Wham!
Album: Make It Big
Label: Sony Music Entertainment
Music in James Gavin interview:
Title: I'm Your Man
Composer: George Michael
Artist: Wham!
Album: I'm Your Man [Single]
Label: Epic • Columbia
Title: One More Try
Composer: George Michael
Artist: George Michael
Album: Faith
Label: Sony Music Entertainment
Title: Spinning the Wheel
Composer: George Michael; Jon Douglas
Artist: George Michael
Album: Older
Label: Dreamworks
Title: Faith
Composer: George Michael
Artist: George Michael
Album: Faith
Label: Sony Music Entertainment
Title: Father Figure
Composer: George Michael
Artist: George Michael
Album: Faith
Label: Sony Music Entertainment
Title: Jesus to a Child
Composer: George Michael
Artist: George Michael
Album: Older
Label: Dreamworks
Music in Sheku Kanneh-Mason interview:
Title: Cello Concerto No.1, op.107, I. Allegretto
Composer: Dmitri Shostakovich
Artist: Sheku Kanneh-Mason
Album:  Inspiration
Label: Decca 483 2948
Title: No Woman, No Cry
Composer: Bob Marley & The Wailers, arr. Sheku Kanneh-Mason
Artist: Sheku Kanneh-Mason
Album: Inspiration
Label: Decca 483 2948
Title: Cello Concerto in E minor, op.85, 2. Lento - Allegro molto
Composer: Edward Elgar
Artist: Sheku Kanneh-Mason
Album: Elgar
Label: Decca 485 0241
Music at the end of the program:
Title: Shabbes
Artist: The Bashevis Singers
Album: Soul Joy • 1727
Lyrics: Elkhonen (Henele) Kirkhhan
Arranged by: Nathan Wolski, Husky Gawenda, Gideon Preiss
Produced by Ellie Parnell and Caitlin Nienaber
Engineered by John Jacobs, Beth Stewart, Craig Tilmouth and Roi Huberman
Presented by Andrew Ford